LANBENA Teeth Whitening Mousse 60ml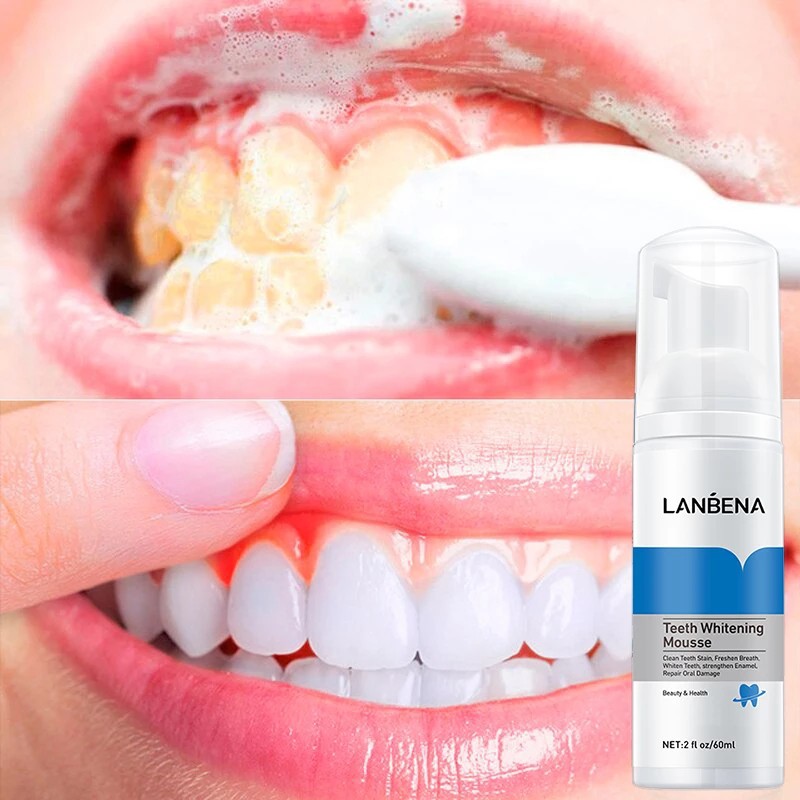 LANBENA Teeth Whitening Mousse penetrates crevices in teeth enamel deeply to remove stubborn tea, coffee or nicotine stains,removes dirt and food particles while neutralizing plaque acid, prevent tooth decay; natural fruity flavor to leave your mouth all-day freshness.
Clean Teeth Stain, Freshen Breath, Whiten Teeth, Strengthen Enamel, Repair Oral Damage.
Aqua / Water, Glycyrrhiza Uralensis (licorice) Root Extract, Camellia Sinensis Leaf, Glycerin, Propylene Glycol, Menthol, Thymol, Sorbitol, Thyme Camphor.
Squeeze proper amount of foam into your mouth, balloon your cheeks to make the foam flow over your oral cavity and gingiva; spit the foam out in 10 – 15 seconds and you will feel that your mouth is refreshed instantly
Squeeze proper amount of foam on your toothbrush. Gently brush your teeth and coated tongue for 2 – 3 minutes for cleaning and refreshing
Oral cavity use only, don't swallow.
If allergies occurs, stop use and seek solution for your doctor imm