LAIKOU Peach Exfoliating Scrub 90gm
LAIKOU Peach Exfoliating Scrub 90gm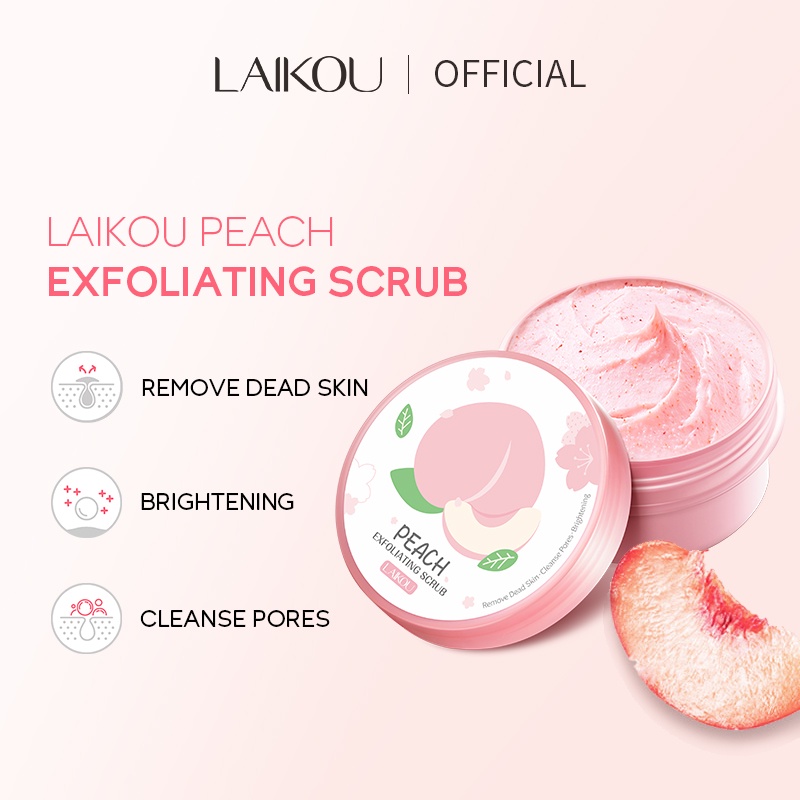 The scrub cream can help to clean dirt and make your skin feeling smooth and silky.
The body scrub improves the complexion, the skin becomes moisturizing and tender.
It can ameliorate the roughness and revitalize the skin to the delicate and elastic condition.
The product has no bad additions, safe and mild, and can be used safely.
After cleansing the skin, apply this product on your skin
Gently massage the skin, massage several times on the areas that with thicker cutins
Gently clean it and make your skin moist and tender
If you have sensitive skin, please test this product behind your ear before using it. If irritation occurs, stop using it immediately. Please keep it in a cool place and out of reach of children.